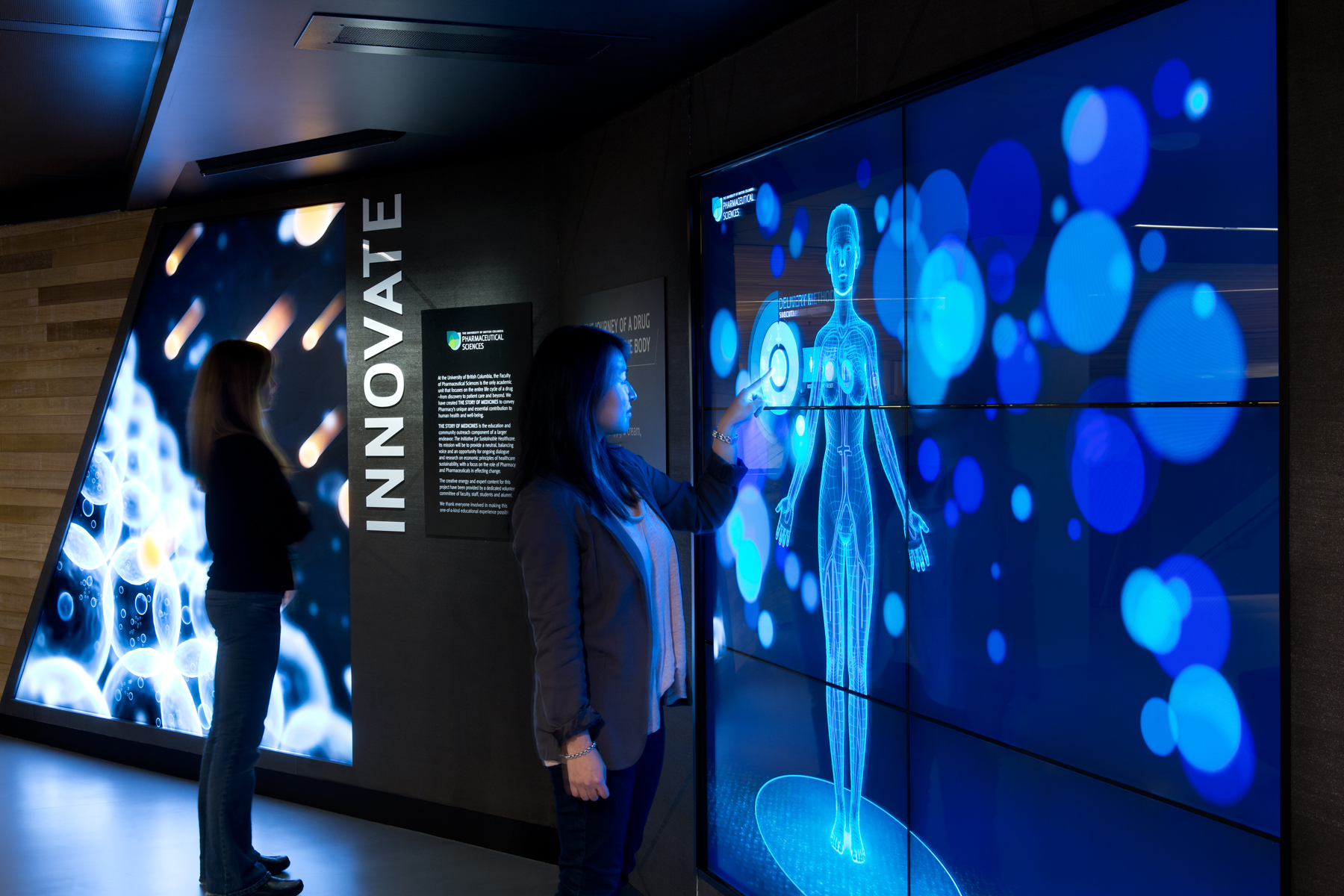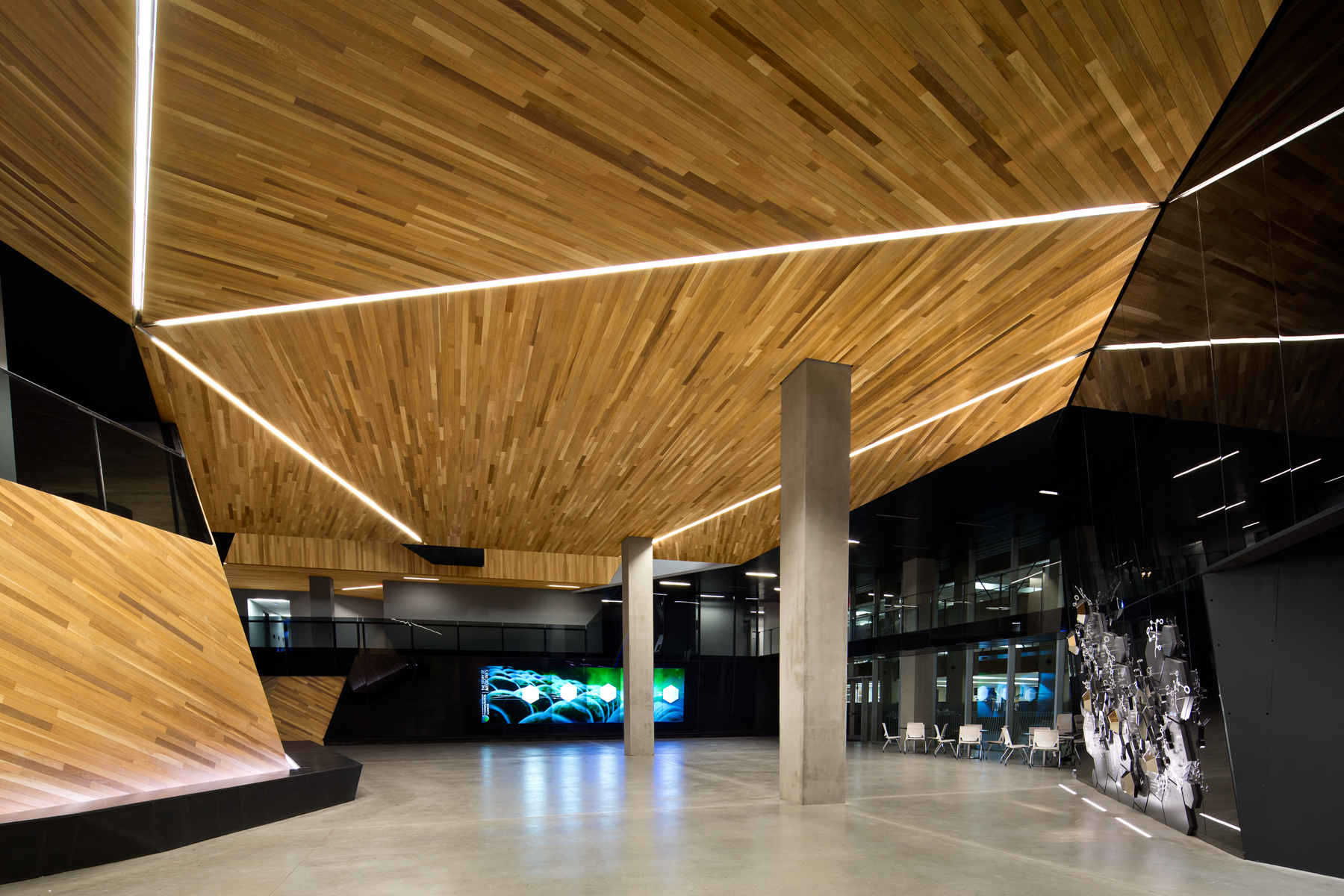 /
UBC: The Story Of Medicines
SmartDesign Group, in partnership with NGX Interactive, created this one-of-a-kind Interpretive Centre that engages and educates the public about Pharmaceutical Sciences and its vital contributions to healthcare. An intense collaboration was undertaken between the designer, the architect, the client and the stakeholders to ensure a dramatic experience with a seamless flow between exhibits that is holistic to the building's stunning architecture. My role was of Lead Creative & Project Manager from the initial pitch at the RFP stage - through stakeholder engagement, concept, design development, tender & CA, fabrication, install and launch.
Our main goal was one of storytelling. Over a lengthy stakeholder engagement process, seven main stories emerged and are told through the following exhibit features:
The Mezzanine Interactive Zone: Merging state-of-the-art interactive touch screen technology with environmental graphics and storytelling – we created a dramatic space to dwell, explore and learn. Life-size touch screens tell the story of "The Journey of a Drug through the Body" and "The Role of Pharmacy". An interactive touch table leads visitors through "The Life of a Drug" and "6 Drugs that Changed the World". A digital Alumni yearbook champions the Faculty's history as a leader in education and a social media kiosk allows visitors to communicate their experience to the world.
​Impact Video Wall: To create a high impact feature and communicate quick facts about the impact of the Pharmacy on the healthcare industry – we designed a 30 foot video wall with a custom animated background and a CMS controlled layer of motion graphics displaying ever-changing Pharmacy facts. The rear-projection video wall is integrated into the architectural angled glass wall to seamlessly blend into the architecture.
The Origins & Evolutions of Pharmacy: This gallery style exhibit includes large-scale environmental graphics, which portray three distinct eras in Pharmacy's evolution: Natural Origins, Traditional Pharmacy, and Modern Pharmaceutical Sciences. In addition, 24 didactic panels lead visitors through the history of the profession. Custom cases display traditional pharmaceutical artifacts on a light table surface and in drawers that visitors are welcome to explore.
*Photo Credit: Ema Peter. All images property of SmartDesign Group.